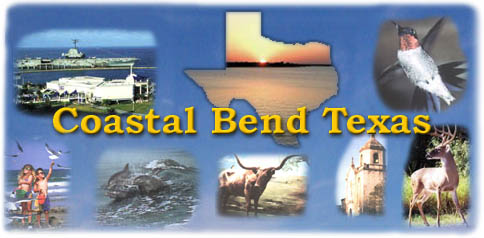 Home
The Texas Coastal Bend is one of the most unique vacation spots in the world. Along the coastline, the communities of Palacios, Calhoun County, Rockport, Aransas Pass, Port Aransas, Ingleside, Portland and Corpus Christi offer warm coastal waters and cool gulf breezes that create a pleasant environment for swimming, fishing, birdwatching, dolphin-watching, sailing, surfing, horseback riding or just sunbathing and relaxing.
Further inland, communities such as Victoria, Edna, Goliad, Cuero, Refugio, Kingsville, Alice, George West, Three Rivers, Sinton, Kenedy and Yorktown. offer visitors a glimpse of Texas history from Spanish missions to working cattle ranches. Abundant wildlife such as deer, turkey, quail, dove, javelina and coyotes make the region a mecca for nature lovers and sportsmen.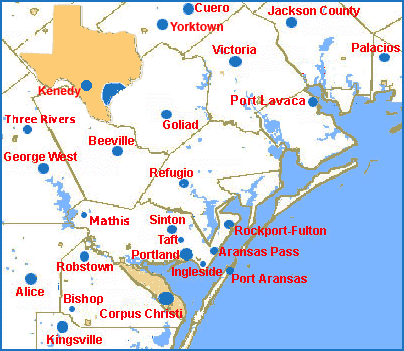 No matter which particular area of the Texas Coastal Bend strikes your fancy, you're sure to be greeted with the warm Southern hospitality for which Texas is famous.
This site is intended to serve people looking for information on places to stay, places to eat, and things to do in the unique corner of the world that is the Texas Coastal Bend.
Texas Coastal Bend
Coastal Communities


Ingleside, Texas - The Gateway to the Islands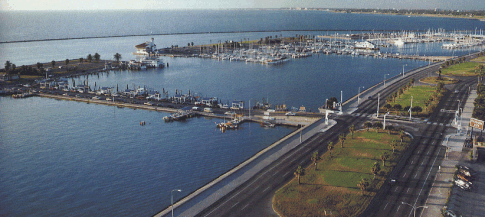 Located 18 miles North of Corpus Christi, Ingleside, Texas, is in San Patricio County, which is experiencing unprecedented growth due to: the U.S. Navy's choice of Ingleside as a Homeport; industry expansions; the increased popularity of "eco-tourism" such as the Great Texas Coastal Birding Trail; the growing retirement community; and people relocating to raise their families in a community with a leisurely pace and abundant nature/waterway resources.
Ingleside Chamber of Commerce
Naval Station - Ingleside